Background
I have been using the Razer Black Widow tournament edition since January 2015 as my programming keyboard. It has the Razer's green clicky mechanical switch. After four years of continuous usage; it started to double register my keypress and it loses its clicky sound. It is time for me to invest into a new mechanical keyboard. I bought this keyboard from All IT at retail price of 529 MYR (129 USD). I am not a gamer so this review is not about the performance of this keyboard in a gaming realm but instead on the general typist or computer programming use case.
My first impression on the Razer huntsman tournament edition
The design of huntsman tournament edition is very simple. It does not have the gamer keyboard look like in other Razer keyboards. I like the matte finish and the double-shot PBT keycaps. It has a smaller footprint because of its tenkeyless keyboard layout and smaller baseplate. I can bring this to the office and easily blend in.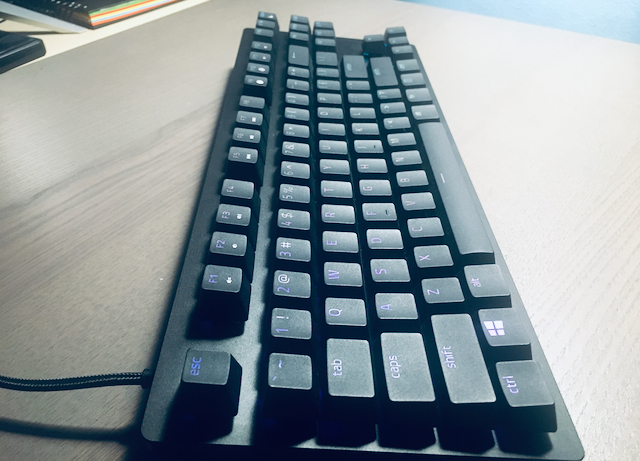 The small footprint making it ideal for traveling
The matte finish makes dust easily visible
Due to its matte black finish it tends to attract dust and animal danders easily. I personally don't have issue with this because I don't look at the keyboard while typing anyway.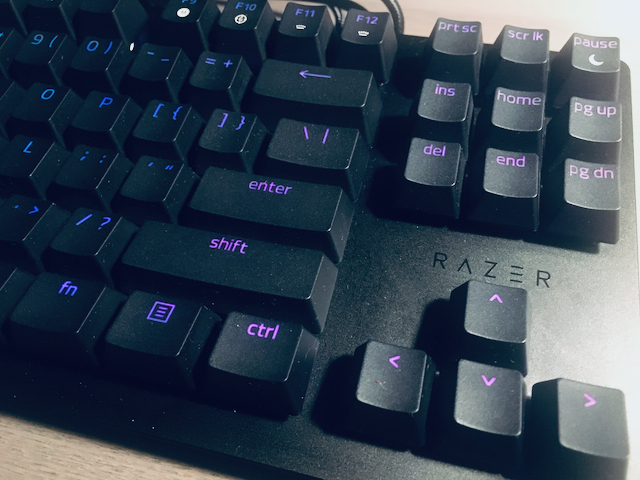 Features
Opto-mechanical Linear Red Switch
This is the first time I used this type of keyboard switch. It is really sensitive and fast at the same time because of its lower actuation point of 1.0mm. According to Razer, this type of key switch has a durability of 100 million keystrokes.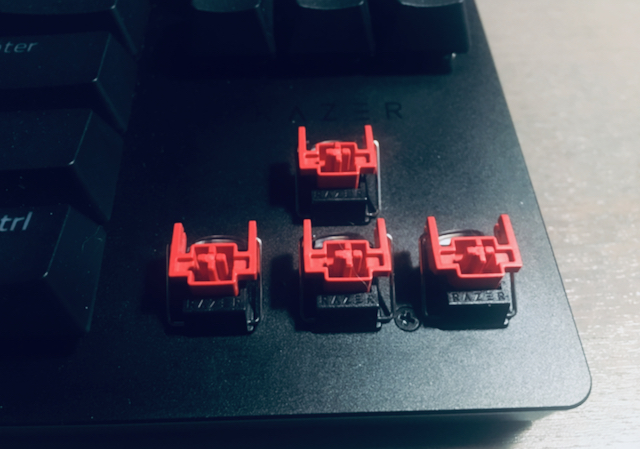 Detachable USB Cable
This keyboard comes with a braided USB cable.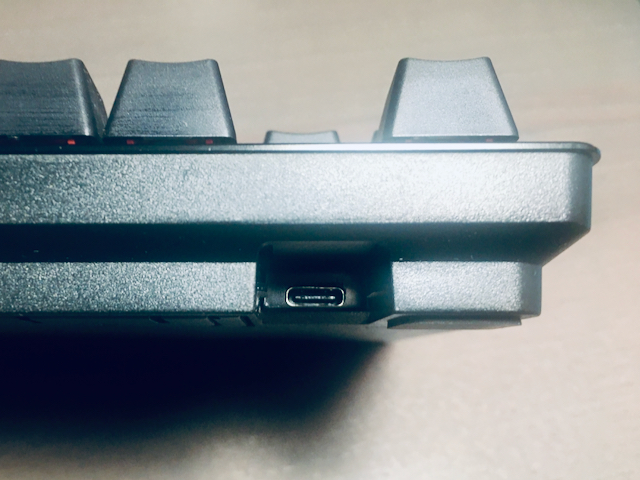 Razer Huntsman USB type C port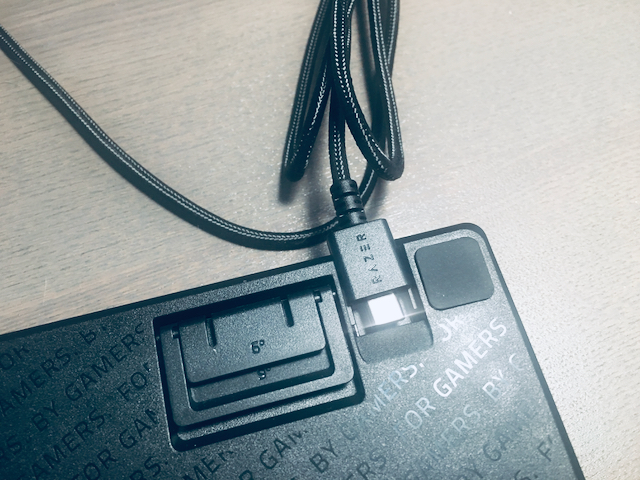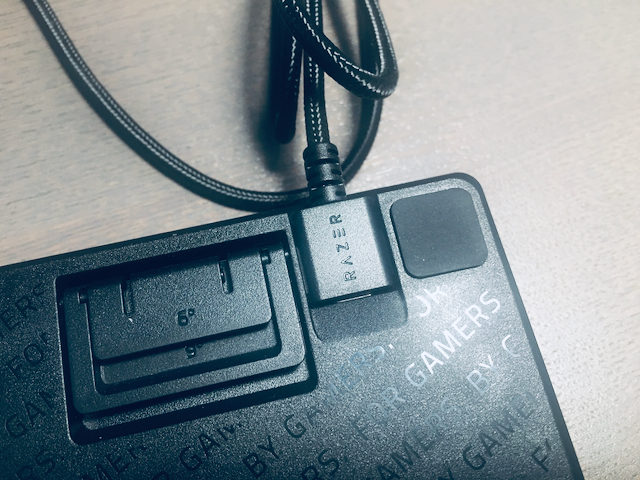 RGB
Huntsman Tournament Edition features a programmable RGB LED backlit. It comes with some predefine RGB program but you may use the Razer chroma software if you prefer to load your own RGB color scheme.
Typing Sound
Even though this keyboard is not clicky nor has a tactile feedback. This keyboard emits a clacking sound.
Final Thoughts
At first, I thought I made a bad decision in buying this keyboard because I am making a lot of typos while coding software. Losing the tactile feedback makes touch-typing an issue. Perhaps this is why tactile switches are the preferred key switch for typist or programmers but after two weeks of usage; I get accustomed of using this opto-mechanical linear keyboard. I liked the way it quickly responds to my keypress and it feels light on my fingers when I am typing on it. Using the Razer Huntsman TE felt like typing on butter. I spend a lot of time coding per week and using this opto-mechanical keyboard made my fingers less fatigue. I am happy with this keyboard and would like to recommend other to try it out for a change.