Overview
I started my homelab journey in 2017, set up a small server to host my files and to test my web applications. Today, I am giving my small network a bit of an upgrade by having a redundant Internet connection using a TP-Link ER6020. I appreciate that TP-Link made their enterprise network devices affordable. If you are living in Kuala Lumpur and thinking of buying TP-Link's enterprise network devices. Go to Sri computers in Lowyat plaza, they usually have stocks.
TP-Link ER6020
The ER6020 v2.0 have a dedicated 1 WAN port, 3 LAN/WAN ports, and a dedicated 1 LAN port. It can handle 40K concurrent sessions with a NAT throughput of 940Mbps. There are other business class network routers out there that supports higher throughput but for my requirement this is enough. This router comes with rack-mount kit and have a good build quality.
Unboxing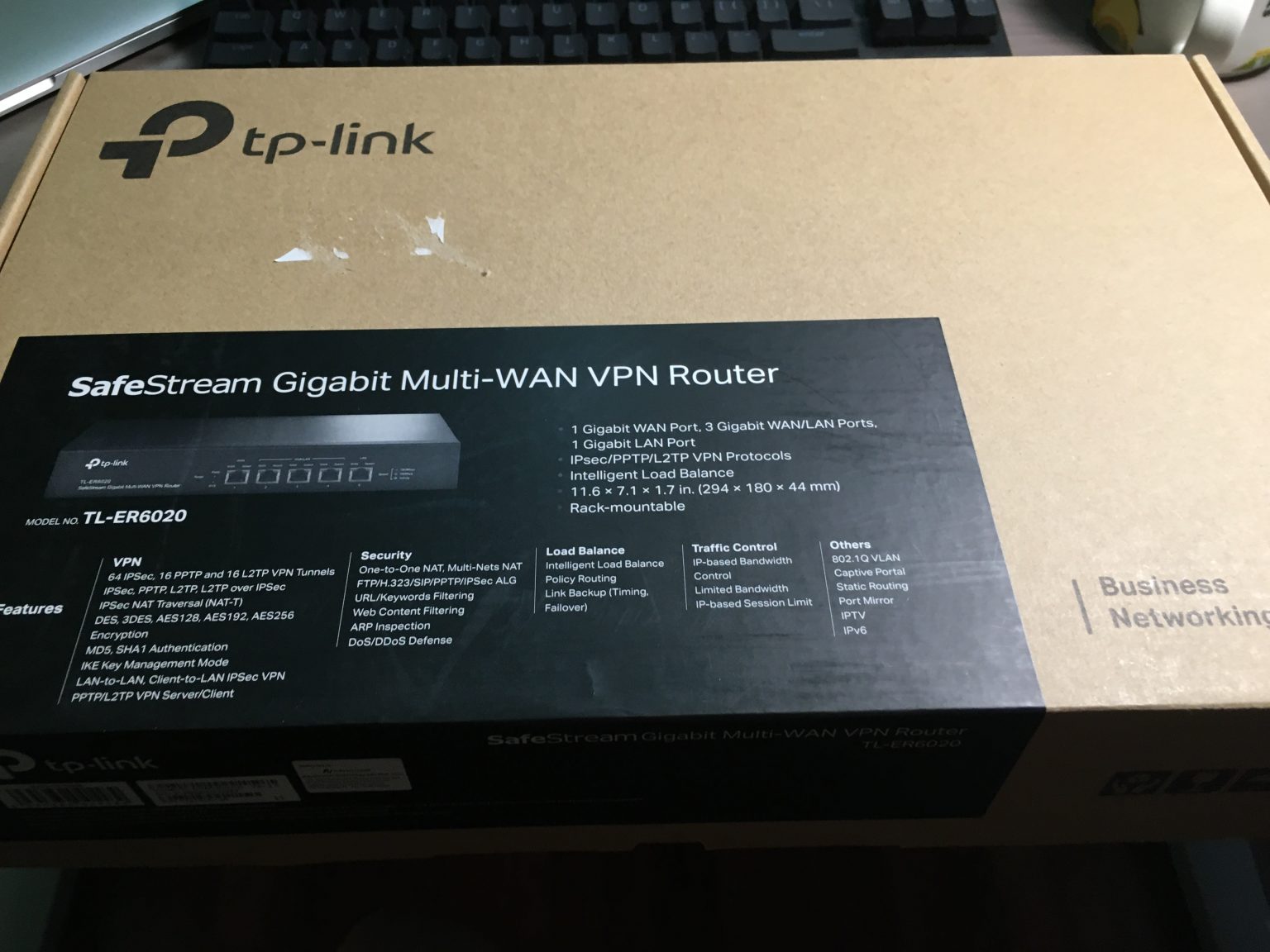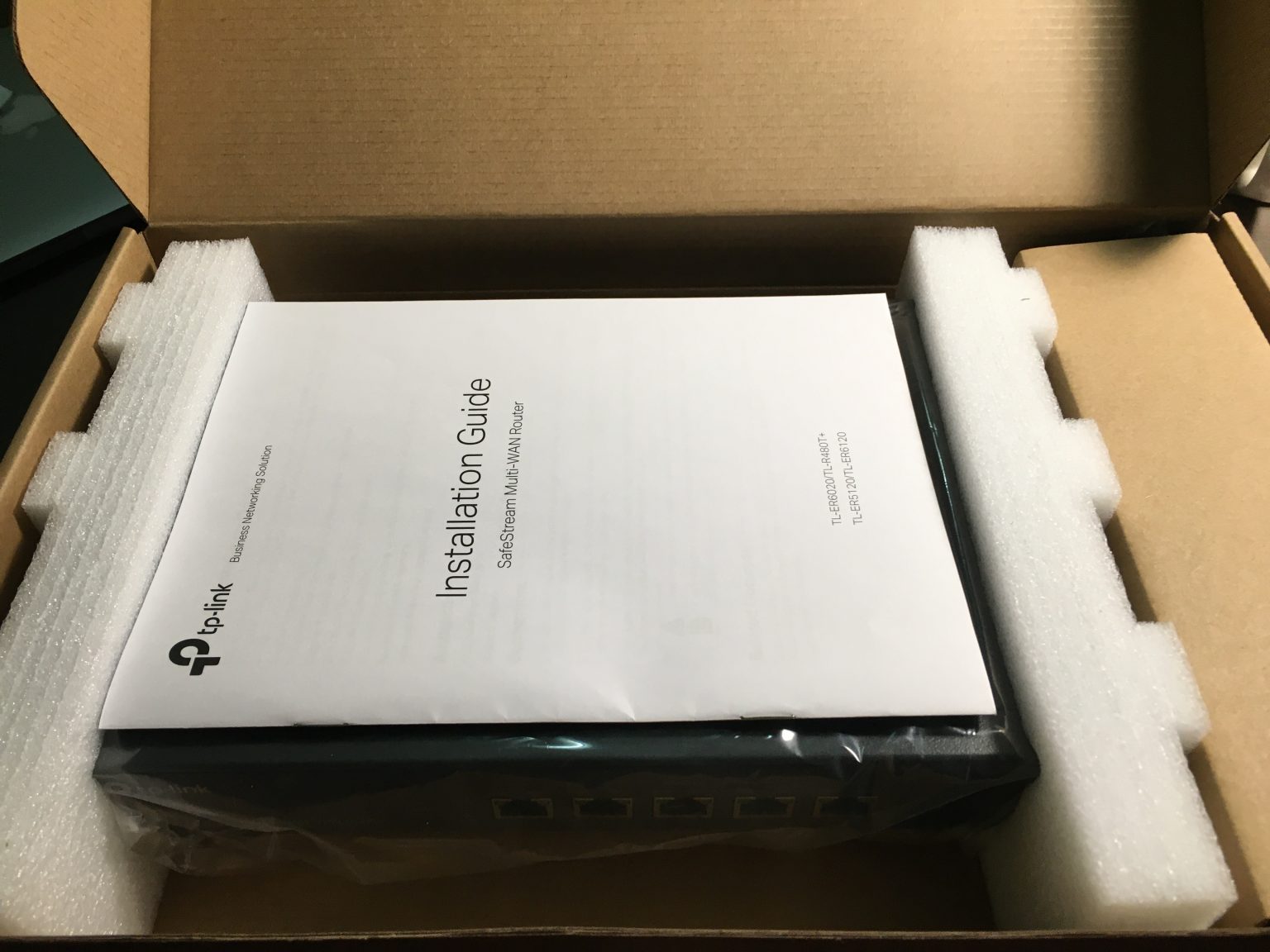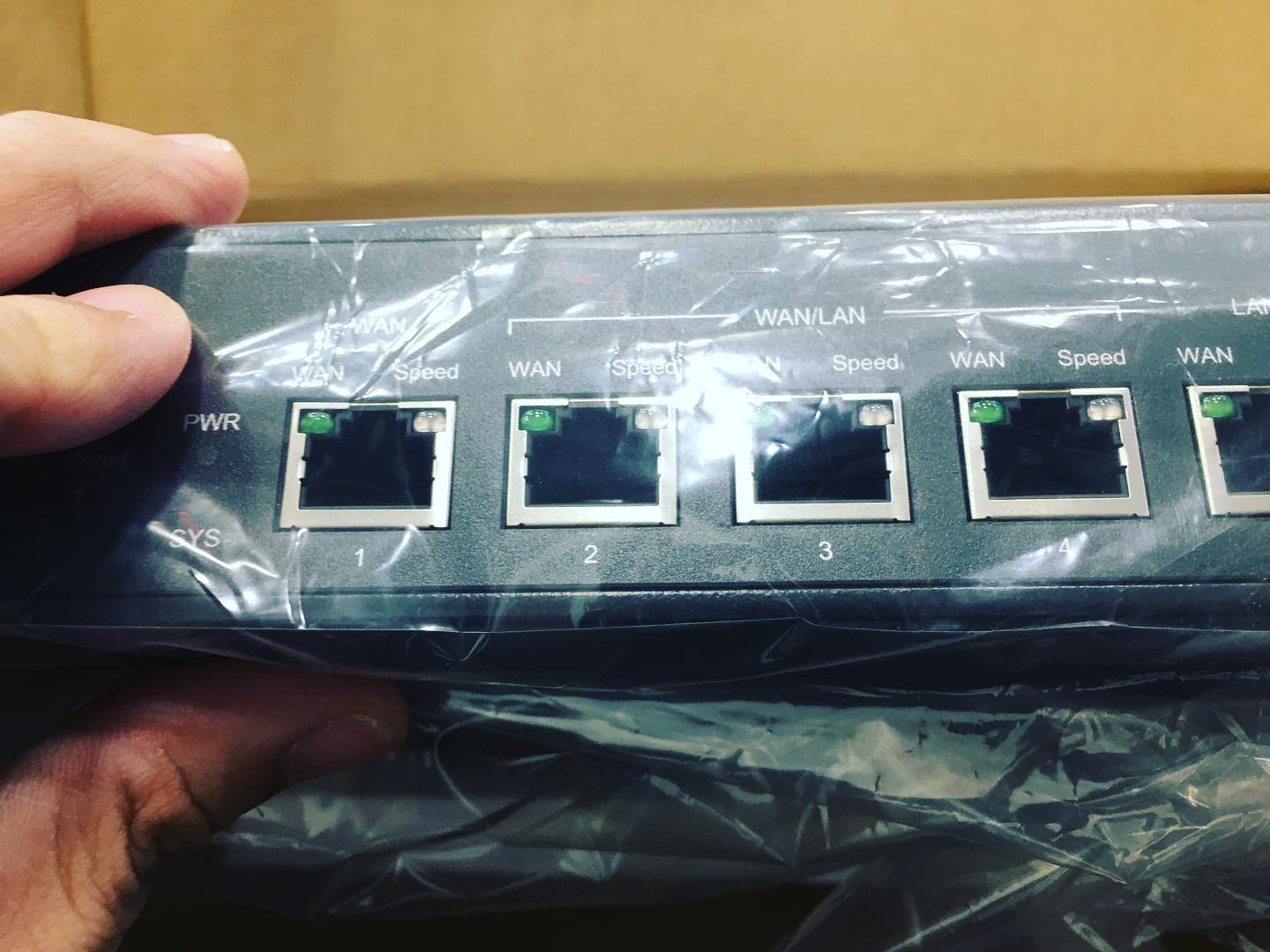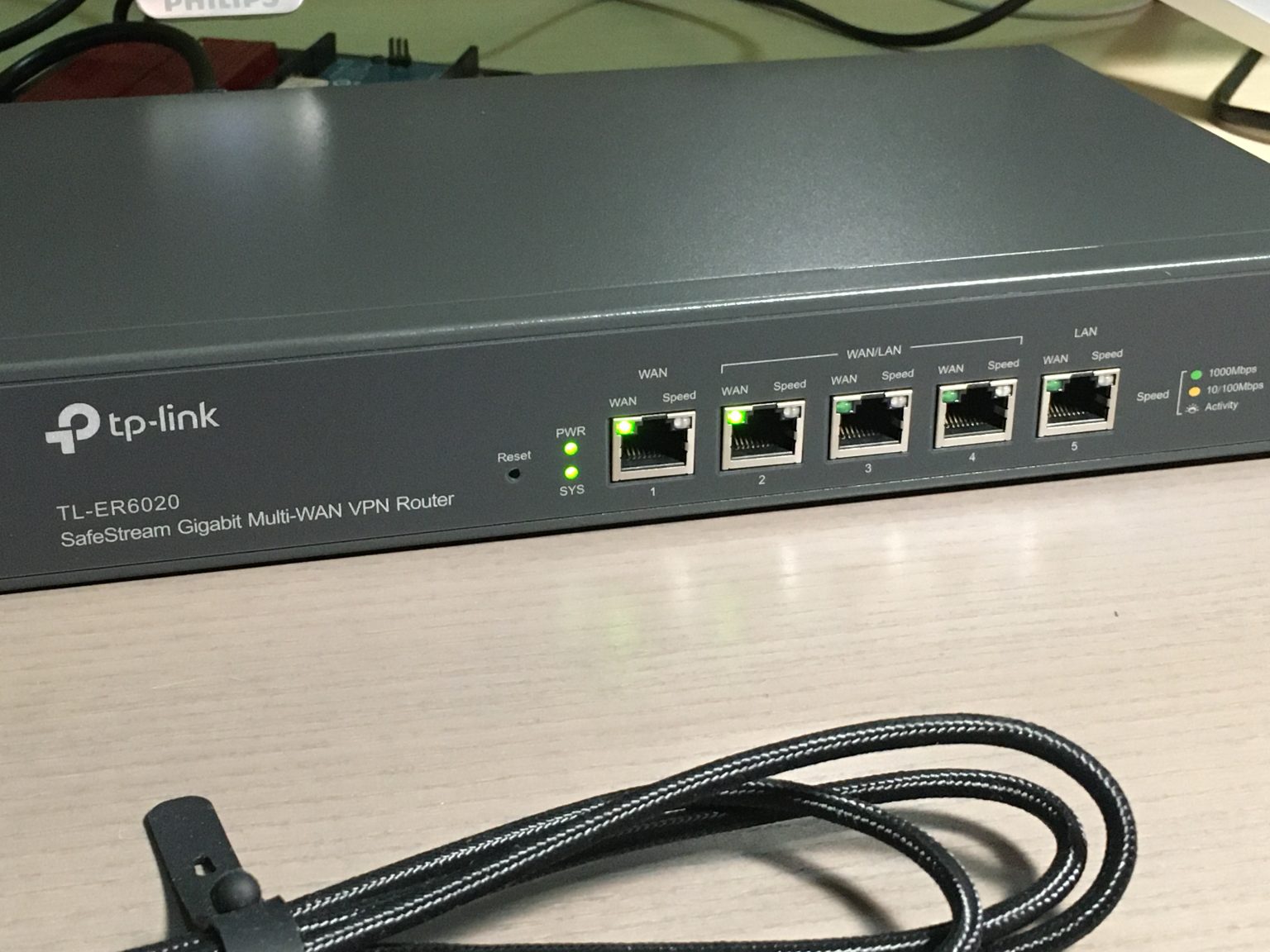 Web Management Interface
I can only configure TP-Link ER6020 using the web management interface, sorry die-hard console fans. This router has intelligent load balancer, and link backup (fail over). In its management interface, I can add static and policy based routing.
After entering my login credentials, I am redirected to a landing page that
shows the status of the WAN connections and other information related to system resources.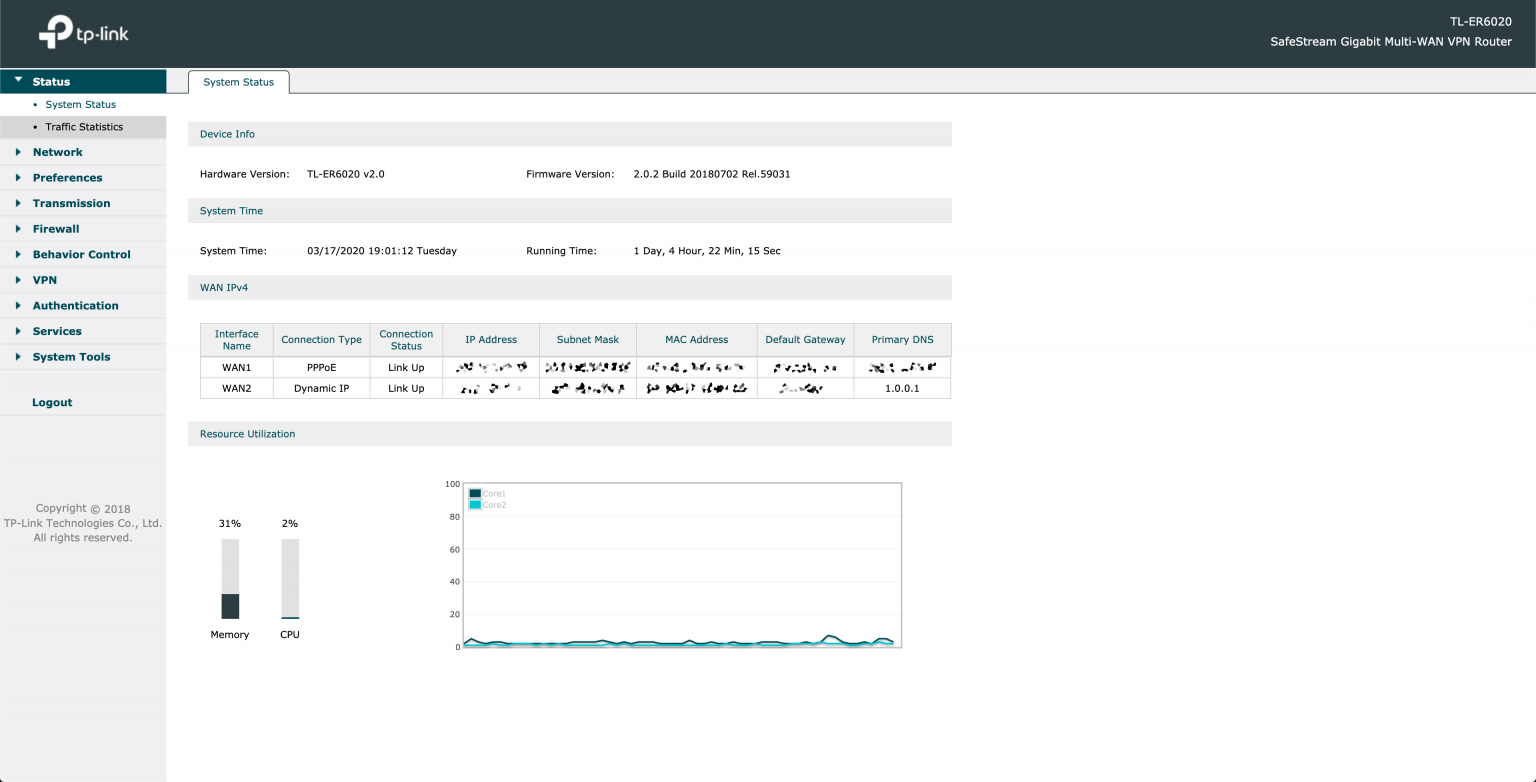 My objective with this router is to have a load balancer and an automated backup link. In this page, I can configure which port to use as WAN ports.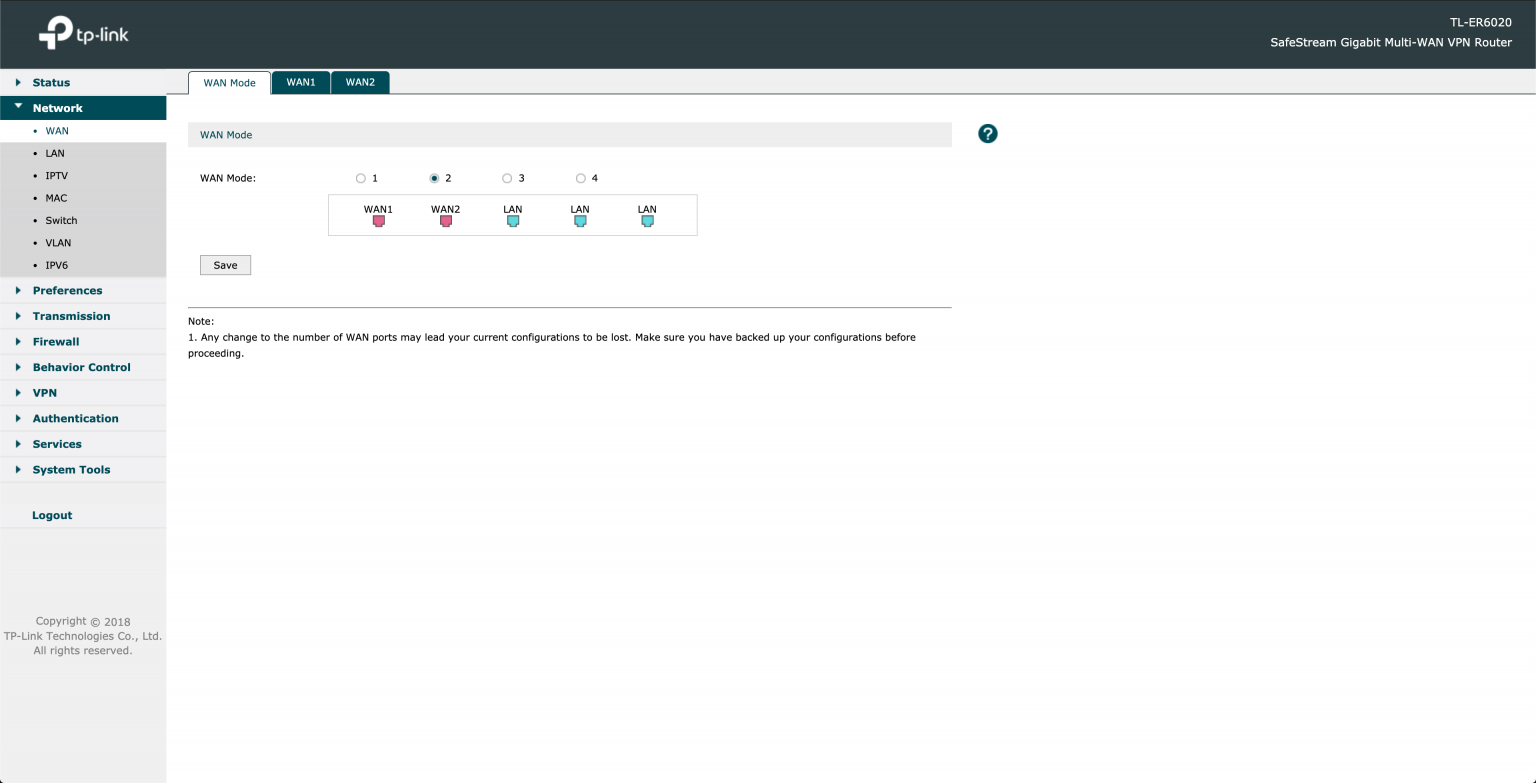 I configured WAN1 port to use PPPoE over Fiber (TIME).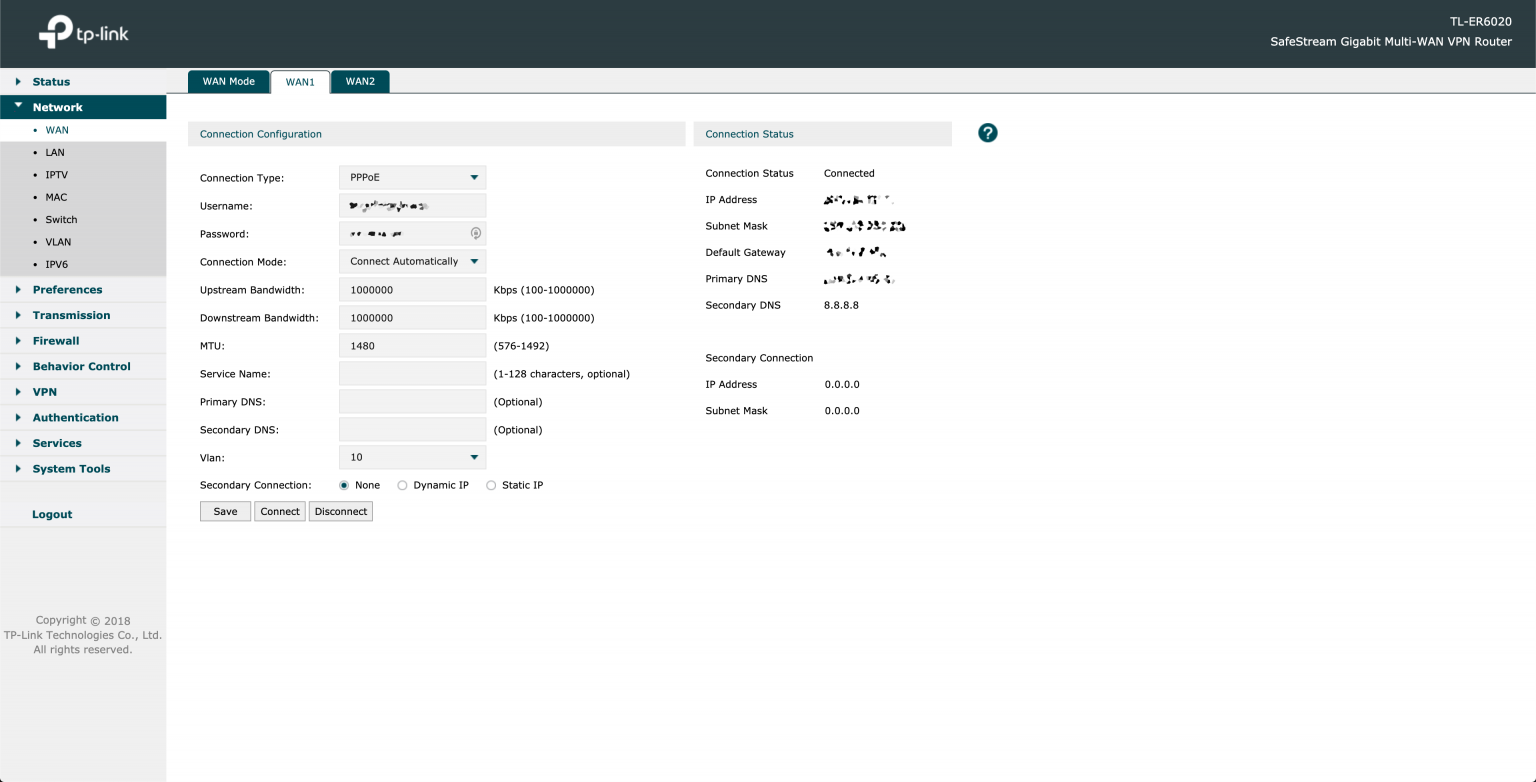 For WAN2 port, I connected it to an ADSL Internet (TM). This is my backup connection and operates on a lower bandwidth.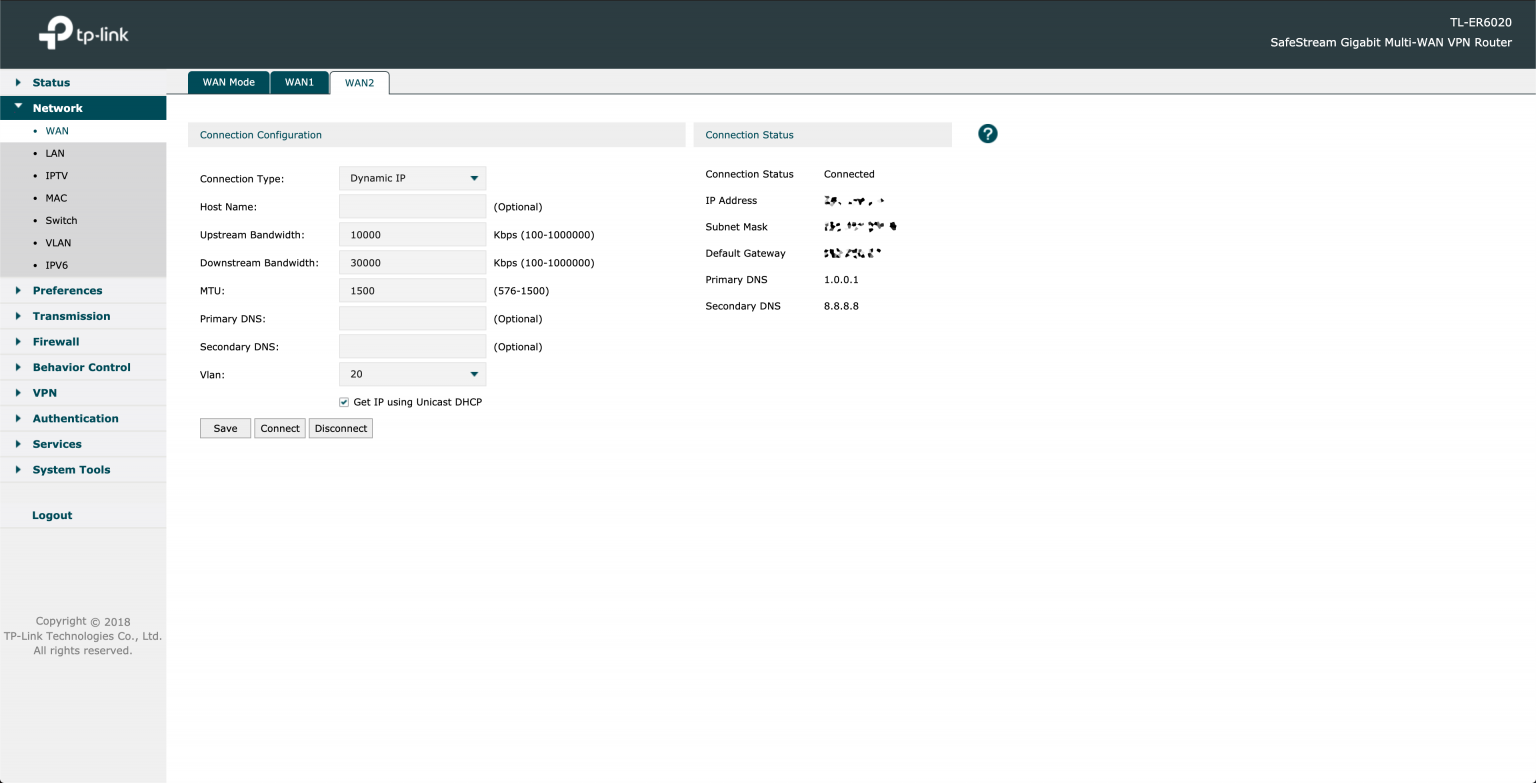 After I set up both WAN1 and WAN2, I configured the load balancing settings afterwards.
Here are the meaning of the following checkboxes:
Enable Load Balancing — The load balancing will be enabled assuming that we have multiple WANs configured.
Enable Application Optimized Routing — Enable this if we want specific traffic to use the same WAN port when it started a TCP/IP session. This is very useful with banking website because load balancing tends to switch packets on different WAN ports causing session logouts.
Enable Bandwidth Based Balance Routing on port(s) — Enable this port if we want the router distribute the network traffic across multiple WAN connection based on a bandwidth setting. Note that we have to specify the bandwidth of each WAN port for this to work.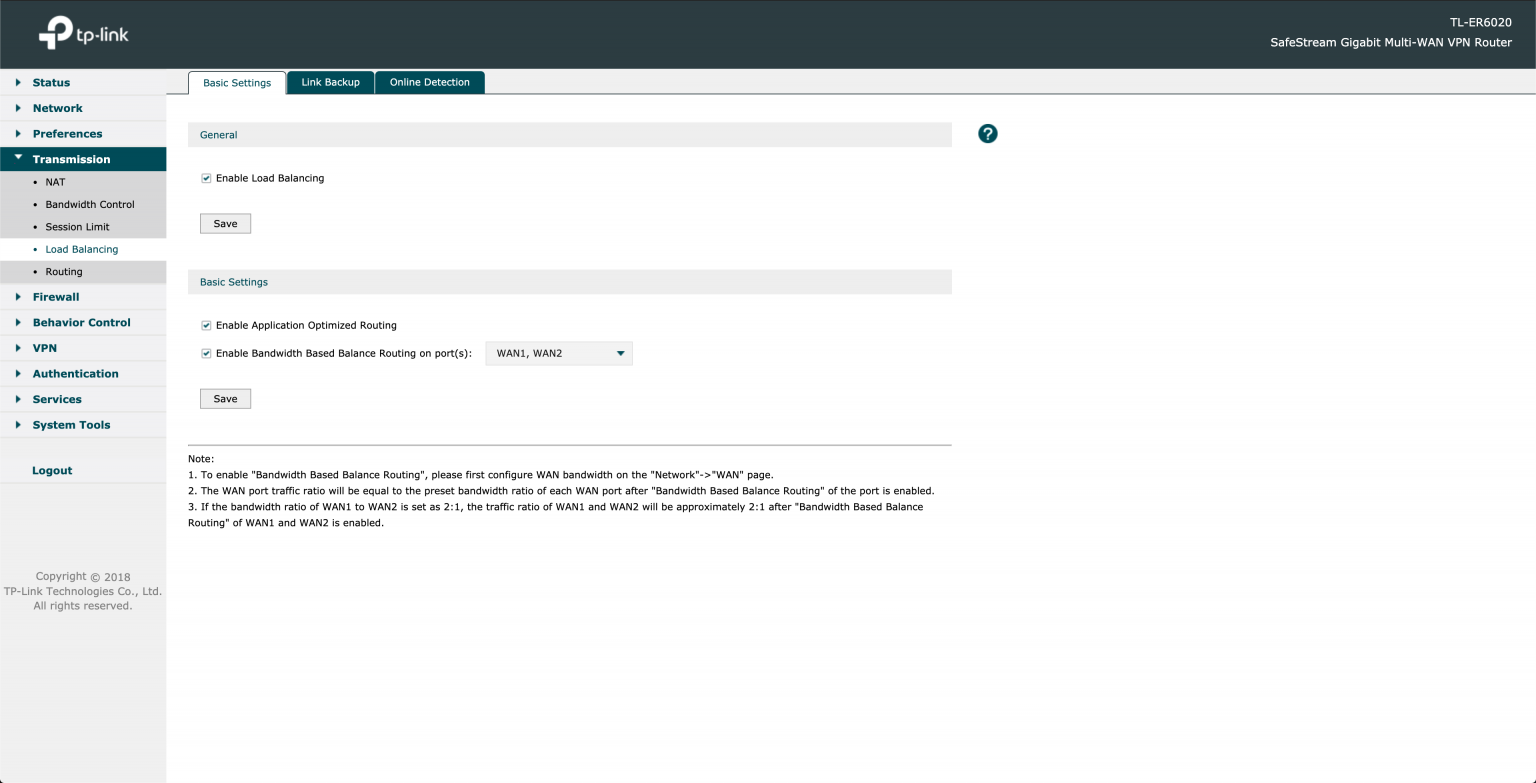 Conclusion
With TP-Link ER620, I successfully achieve my objectives of having a load-balancer and a redundant fail-over connection. It efficiently handled my family's online classes and video streaming needs, and my online work meetings.